teignmouth post office
Den Street
ArchitectRowell & SonsYear

1886

Archive sourcesNational Archives

WORK 69/6 (photograph)

Selected bibliographical references

Devon and Exeter Daily Gazette 30 Apr 1886, p. 5

History

Opened: 29 Apr 1886
Building description
From: Devon and Exeter Daily Gazette 30 April 1886, p. 5

The new Post-office, situate in the Den-road and adjoining the East Devon and Teignmouth Club, was opened yesterday morning for general business. The new office has been erected as private speculation by Mr. F. Slocombe, of Teignmouth, from the designs of Messrs. Rowell, architects, of Newton Abbot. It contains a lofty and commodious well-lighted general office, running the entire length the frontage, about 40ft. by 25 ft., with private offices, official retiring rooms, lavatories, etc. ; and all the latest requirements of the G.P.O. authorities have been carried out. The postmaster's residence adjoins, and is in communication with the office. The style of architecture is Italian, freely treated. The whole of the postal staff, with the workmen employed the building, were last night entertained at supper at the Royal Hotel, when a pleasant evening was spent.
Powered by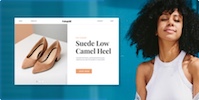 Create your own unique website with customizable templates.