penarth post office
41 Albert Road
-

ArchitectAlbert MyersYear

1936

Listed building status

Grade II

Archive sourcesBritish Postal Museum and Archive

Penarth Portfolio File (photograph)

Selected bibliographical references

Osley, Julian. Built for Service: Post Office Architecture. London: British Postal Museum and Archive, 2010. p. 63-66

History

Closed: 1980s

Current use: Restaurant ("Jaflon")
Building description
Extract from an Office of Works letter dated 16 December 1936

The general walling is rendered in cream colour and has a scraped finish. The stone to coping is "Fishpounds [sic] Blue pennant" and to window heads and cills reconstructed blue pennant which is of a blue grey colour. The plinth is a "green and black" reconstructed "Impervious" polished granite. Entrance doors are in polished Nigerian mahogany. Sashes, steel painted a pale blue and the posting box, notice frames and lamps in "Bronze".
Powered by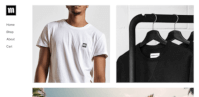 Create your own unique website with customizable templates.