POST-OCCUPANCY RE-USE
Many of the buildings vacated by the Post Office have survived and been given extended lives by being converted (wholly or partly to other uses. The upper floors of many of these buildings have been converted into residential accommodation for purchase or rent. The most common ground floor conversions are to public houses, restaurants and retail spaces.
​
​Architects' officesArchivesArt galleriesArts centresAuctioneers' officesBanks and building societies
​
Barber shops
​
Beauty salons
​
Bookmakers
Anstruther Post Office
Bideford Post Office (1886)
Carshalton (400 Green Wrythe Lane) Post Office
Durham Post Office (c.1880)(Saddler Street)
Melton Mowbrary Post Office
Newport Pagnell Post Office
Plympton Post Office (1971)(64 Ridgeway)
Porthcawl Post Office (86 John Street)
Sandy Post Office, Bedfordshire
Selkirk Post Office
​
Bridal wear shops
Elm Park Post Office, Hornchurch
​
Business centresCafes and tea rooms
​
Careers advice centres
​
Children's soft play activity centresChildren's centresChurches
​​
CinemasCitzens advice bureauxClubs
​
Coffee shops
Bourne Post Office
Frome Post Office
​​
Community centresCommunity support officesConference venuesCrown courtsCouncil offices
Cultural centresDance studiosDental surgeriesDoctors' surgeries
Dagenham Wood Lane Post Office (1954)
Estate agencies
Dartmouth Post Office (1908)
Retford Post Office
South Tottenham Post Office
​West Hampstead Post Office (128-130 West End Lane)
FactoriesFitness centresFuneral directorsGuesthouses
Hairdressing salons
Flint Post Office
Ivybridge Post Office (50 Fore Street)
Ripon Post Office (22-23 North Street)
Health and medical care facilitiesHeritage centresHostelsHotels and guest housesJob centresKingdom hallsLibraries
Mixed use
Money lending outlets
Coventry Post Office (1902)
Mosques
Motor car parts storesMuseums
Nightclubs
Office and business accommodation
​
Opticians
​
Addlestone Post Office (c.1966)
Pharmacies
Carshalton Post Office (1957)
Police stations
Pregnancy advisory centres
West Ealing Post Office (189 Uxbridge Road)
Public houses and bars
Recording studiosRecruitment agenciesResidential accommodation: apartments
Residential accommodation: single family dwellings
Resource centres
Restaurants
Restaurants, take-away
Alton Post Office (15A High Street)(1901)
Retail premises
Royal Mail Delivery Offices
Included here are only examples where the Royal Mail Delivery Office has taken over the space formerly occupied by the public post office. It does not include those buildings where the public post office has not been used as a delivery office
Sikh templesSpasSupermarkets
London Great Portland Street Post Office
London West Kensington 88-90 North End Road Post Office
Shrewsbury Post Office (27 Pride Hill)
Telephone exchangesTheatresTown hallsTraining centresVeterinary clinics
Friern Barnet Post Office
Youth centres
Canvey Island Post Office
Powered by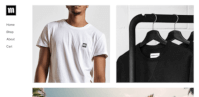 Create your own unique website with customizable templates.