ARCHITECTS D
* =
Architect not employed by the Office of Works or its successors (Ministry of Works, Ministry of Public Building and Works, Department of the Environment, Property Services Agency), or any other Government department
?
= indicates a measure of uncertainty
Darlington, G.
Amersham Post Office (Bucks Herald 21 Feb 1891, p. 7)
*Dawber and WhitwellDean, F. M.*De Metz, Maurice*Dobson, George*Dorrian-Smith, Thomas Algernon (1846-1918)*Douglas, John (1830-1911)
Obituary:
Builder 2 June 1911, p. 697; RIBA Journal v. 18, 1911, p. 589-590
Dumble, Alan (b. 1908)
Post offices:
London Ealing Post Office
​London Lewisham Post Office (​Post Office Magazine Oct 1950, p. 310)

London Morden Post Office
London Whetstone Post Office
Sorting offices:
London North Finchley Sorting Office
London Wood Green Sorting Office
Woodford Sorting Office
Dyke, David Nicholas, OBE, FRIBA (b. 1881)
Entries appended [+] are buildings listed in Dyke's Royal Institute of British Architects Fellowship application dated 11 November 1930. In this declaration Dyke hints at a prolific body in listing "a selection of some 100 buildings erected by me" before 1930
Post offices:
Brick Builder Oct 1927, p. 51)
Sorting offices:
Cambridge Sorting Office (Mill Road)
Hove Sorting Office (Brick Builder Oct 1927, p. 48 (illustrated)

Oxford Sorting Office
​
​
Telephone exchanges:
Gravesend Telephone Exchange
Portslade Telephone Exchange (Brick Builder Oct 1927, p. 50)
​
Other buildings:
Halesworth Repeater Station
Lowestoft Relay Station (Architects' Journal 6 Jan 1926, p. 75 (illustrated)
Powered by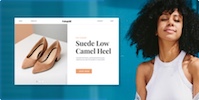 Create your own unique website with customizable templates.