INVERNESS POST OFFICE (1890)
14-16 Queensgate

Architect:

Walter Robertson

Year:

1890

Selected bibliographical references

Aberdeen Evening Express 3 Jul 1884, p. 4; 26 Apr 1887, p. 2; 3 Dec 1887, p. 2; 10 Oct 1890, p. 2

Dundee Courier

4 Aug 1888, p. 2 (foundation stone laying ceremony)

Evening Telegraph (Dundee) 3 Oct 1890, p. 2 (illustration)

Archive sources

Am Baile: 153560

History

Foundation stone laid: 3 or 4 Aug 1888

Opened: 27 Sep 1890

Demolished and replaced by a new post office, 1969
Building description
From:
Evening Telegraph (Dundee) 3 October 1890, p. 2
The Postal authorities took possession of the new Post Office at Inverness on Saturday night, and business was transacted on Sunday for the first time. The Postmaster-General, who had been acting as Minister-in-Attendance at Balmoral, arrived in town on Saturday evening, but there was no opening ceremony. Situated in the handsome thoroughfare that connects Church Street and Academy Street, the new Post Office occupies central position around which the business of the town will speedily accumulate. The building, which occupies area of 900 square yards, has two main entrances, and a lane has been opened up all round to prevent any crowding of the thoroughfare on the arrival or despatch of mails. The ground floor of the building forms one large hall. This is divided by a wooden partition into the public offices and the letter-sorting department. The furnishing of the public office has been most thoroughly carried out, and every appliance and contrivance that ingenuity can suggest have been used for security and rapid despatch. The arrangements of the sorting hall are also of the most complete description. All the work this department is carried under the supervision of the controlling officer, whose office is on an elevation the West side of the room. For the newspaper traffic considerable space is reserved. There is also accommodation for a large number of postmen, and the back ground floor is set apart for the Parcel Post department. On the first floor are the Postmaster's room — an airy apartment off the main staircase; the Engineering Inspector's office, and a number other apartments for minor officials. On the top storey accommodation has been provided for the telegraph operating apartment. This is a large, cheerful room, measuring 67 feet by 38 feet, and is 30 feet from floor to ceiling. There are tables for 22 instruments, and small room has been cut off from the main room for a telephone clerk. The building, which has cost about £14,000, is one of the best post offices in Scotland, and is excellently adapted for the Northern traffic. It is heated with hot water pipes, and every precaution has been taken against outbreaks of fire. The architect of the new building is Mr Robertson, of H.M. Board of Works. He may be congratulated upon the manner in which he has carried out his part of the work. Mr Macdonald, Inverness, had the whole contract, but sub-let it as follows: Carpentering, Messrs J. Hay & Sons, Perth; iron work, Rose Street Foundry, Inverness; plumbering, Mr Angus Macdonell, Inverness; plastering, Mr Simon Macrae, Inverness; painting and glazing, ex-Bailie Tulloch.

Powered by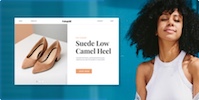 Create your own unique website with customizable templates.