swansea post office
10 Wind Street
Building description
From: The Builder 28 December 1901, p. 587

The new Swansea Post Office has been erected on the site of the old Mackworth Hotel, in Wind-street, Swansea, and runs back to the Strand behind. The facade in Wind-street is stone, relieved by carvings and granite pillars. The parapet is surmounted by four stone figures, emblematic of the four countries of Great Britain, Wales and England being central and prominent. There is an ornamental tower above. There is to be a porch over the main entrance. The side elevation in Green Dragon-lane is built of bricks, and there is a separate entrance for the female staff and the public having business with the principals of the various departments. The rear of the building is faced with buff bricks and stone dressings. The entrance for the mailcarts and mail staffs is from the Strand. The mails will be driven in and unloaded under the shelter of a glass roof, on to a platform level with the sorting office. Entering the building from the main doorway, the public business room is on the right hand side of the vestibule, and is furnished with the customary clerks'counters and tables for the public. To the left of the vestibule are the respective private offices of the postmaster and chief clerk. The sorting-room is 132 ft by 36 ft. On the first floor are rooms for the engineer, and a telephone-room. Opening out of the instrument-room are the superintendent's room, lavatories, etc. On the second floor are a gymnasium, a recreation or music-room, and a messengers' waiting room. The contract for the erection of the new building was originally given to Messrs. David Jenkins & Co., but the work has been finished by the Government's clerk of works.

Powered by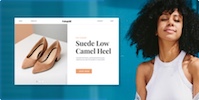 Create your own unique website with customizable templates.