​ALFORD POST OFFICE
123 West Street
Year:

1887

Selected bibliographical references

Lincoln, Rutland and Stamford Mercury 18 Feb 1887, p. 5

History

Opened: 11 Feb 1887

Building description

​​

From: Lincoln, Rutland and Stamford Mercury 18 February 1887, p. 5

The new post-office, opened on the llth inst., is a great improvement upon the old premises. The public accommodation is ample. The furniture has a pleasing appearance, and the fittings throughout are new and complete. Except in the larger towns, there scarcely to be found office with more modern arrangements. The postmaster makes the office more attractive by the display of choice plants. The inhabitants of the South-end are about memorialize for a pillar-box..
Powered by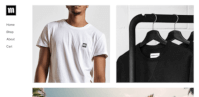 Create your own unique website with customizable templates.