PRESTON POST OFFICE (1870)
Fishergate

Architect:

James Williams

Year:

1870

Selected bibliographical references

Preston Chronicle 6 Nov 1869, p. 5; 20 Nov 1869, p. 5; 4 Jun 1870, p. 5

History

Opened: 31 May 1870

Closed: 1903

Demolished: 1972
Building description
From: Pollard, William: A Handbook and Guide to Preston (1882)

Nearly opposite the Reform Club, on the north side of Fishergate, are the Post Office buildings, erected by the Government a few years ago. Previous to the erection of the new building the post office accommodation was altogether inadequate to the increasing requirements of the town. The building, which extends to a depth of 120 feet northwards, has a frontage to Fishergate, of 40 feet in length, and is about 50 feet in height. It is plain in design, having few pretensions to architectural effect, but nevertheless of a substantial character. The ground floor portion of the elevation is faced with rusticated stone, and ornamented with stone columns, carried up to a frieze, stretching across the frontage above the ground floor windows. The entrance to the general office is at the west end of the frontage. This apartment, which occupies the entire width of the structure, with the exception of the lobby or corridor on the west side leading to the upper floors, is about 80 feet in depth, and contains the various offices connected with the several postal, telegraph, and other departments. At the extreme rear of the building are the sorters' offices, and several other spacious apartments, including the offices in which the mails are made up for despatch; also the letter carriers' offices and other rooms. This portion of the building is approached by a road way on the east side. The upper floors consist of the offices connected with the Inland Revenue department of the Government.


Powered by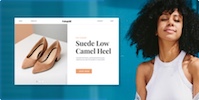 Create your own unique website with customizable templates.