ACKNOWLEDGEMENTS
​Many of the images have been sourced from sites such as
Geograph
,
Flickr
and
Panoramio
and published under a
Creative Commons
licence or with permission; other illustrations are scans of out-of-copyright postcards. Where required images are hyperlinked back to their source.
This project would not have been possible without the contributions, co-operation and advice from:
Aldeburgh Museum
Andover History and Archaeological Society
Biggleswade History Society
Crewe Archive
The Gazetteer for Scotland
Libraries, Leisure and Culture Dundee

Lytham Heritage Group

Newcastle City Libraries
Newmarket Local History Society
Picture the Past
Preston Digital Archive
Royal Commission on the Ancient and Historical Monuments of Scotland (RCAHMS)
​
Seaford Museum
Staffordshire Past Track
Stockton Borough Library Service
Vestry House Museum, London Borough of Waltham Forest
Wrexham Archives & Local Studies Service
and the following individuals:
A. Murray (piquero), Adrian Cable, Alan Moore, Alan Robertson, Alexander Kapp, Allan Murray-Rust, Allen Watkin, Andrew Head, Andrew Hill, Andrew Reynolds, Andrew Riley, Andy Arnold, Andy Cooke, Angie Proost, Anthony Vosper, Basher Eyre, bazzadarambler (Barry), Beatrix Underwood, Ben Gamble, Ben Sutherland, Bernard Sharp, Betty Longbottom, Bill Nicholls, Billy McCrorie, Bob Embleton, Bob Harvey, Brian Clift, Brian M. Forbes, Brian P, Bryan Hickman, Bryan Jones, Budby, Carol Howard, Catherine Osley. Charlesdrakew via Wikimedia Commons, Chris Downer, Chris Pittock, Chris Smith, Chris Talbot, Colin Baker, Colin Craig, Craig Mollekin, Craig Thornber,
Daniel Macinerney, D
annie Calder, Darwen Days, Dave Bevis, Dave Fergusson, Dave Hitchborne, Dave Spicer, David Anstiss, David Ayres, David Dixon, David Greenhalgh, David Hallam-Jones, David Hillas, David Long, David P. Howard, David Young of Chingford History Society, Derek Tait, David Wright, Dean Hammersley, Derek Bennett, Derek Harper, Des Blenkinsopp, Ell Brown, Elijah13, emdjt42, Emma Harper (British Postal Museum and Archive), Evelyn Simak, Felix P. Ormerod, flipflopnick (Panoramio), Frederick Pryor, Gerald England, Gerald Massey, Gordon Cragg, Gordon Griffiths, Graham Horn, Graham Robson, Helen Hall, Humphrey Bolton, Hywel Williams, Ian Capper, Ian M., Ian S., Isis Bridge, J Thomas. Jaggery, Jamie Barras, Jenni Rockliff, Jim Bain, Joe Neary, John Firth, John A. King, John FitzGerald, John Grayson, John Lord, John S Turner, Jonathan Kington, Jonathan Thacker, Jonathan Makepeace, Karl & Ali, Kate&Drew, Keith Edkins, Keith Evans, Kenneth Allen, Kevin Lane, Kim Traynor, Kokai, Lee McComish, Leslie Barrie, Lloyd Rich, Lyndon Wigmore,
M. J. Richardson, Malcolm Jones, Malcolm Maybury, Marek Drewicz, Marion Phillips, Mark (kpmarek), Martyn Pattison, Mary and Angus Hogg, Matthew Sylvester, Matthew Wells, Maurice Pullin, Meirion, Michael Brace, Michael Trolove, Michael Taylor, Mick (Southessexmale), Mick French, Mike Duke, Mike Faherty, Mike Hedgethorne, Mike Peckett, Mike Pennington, Mike Searle, Mike Smith,
Ned Trifle, Neil Clifton, Neil Owen, Nigel Chadwick, Nigel Cox, Oast House Archive, Oliver Dixon, Oxyman, P. L. Chadwick, Patricia Tutt RIBA, Paul McIlroy, Paul Sproat, Paul Wright, Peter Barr, Peter Herring, Phil Young, Philip Halling, Philip Mayer, Pierre Terre, P.M. Eccles. Preston Digital Archive, Project Rushden, Raedwald Hoo, Raymond Godfrey, redrickshaw (Sally), Rich Tea, Richard Croft, Richard Dorrell, Richard Hoare, Richard Law, Richard Slessor, Richard Webb, Robert Cutts, Robert Wade, Robin Drayton, Robin Hall, Robin Keymer, Rod Allday, Roger A. Smith, Roger Smith, Rory Barnwatch, Roger Davies, Rose and Trev Clough, Rowan Crawshaw, Roy Hughes, Sarah Hartwell, Sarah Smith, Scott Keir, Shaun Taylor, Shazz (Geograph contributor), Simon Carey, Southern Driver, Stanley Howe, Stanley Walker, Stephen Dowle, Stephen Richards, Stephen Sweeney, Stephen Williams, Steve Cadman, Steve Daniels, Steve Poole, Steve Thoroughgood, Sue Swatridge of Lytham Heritage Group, Symon Payne, tatraskoda, TiggerSnapper, Tim Green, Tim Heaton, Tim Moore, Tom Sargent, Voice of Hassocks, Walter Baxter, W.F. Millar and Wycombe Boy.
Special thanks are due to:
Andy Foster for providing images and valuable information about Brierley Hill and Old Hill post offices
Bernard Sharp for providing so much information regarding the post office buildings of Hull
Bill from Tadcaster Historical Society for providing information regarding the town's post office buildings
Chris Pickford for providing images of
Coleshill Post Office
David Clarke of Malpas for providing images and other assistance with regard to post office buildings in the Cheshire/Shropshire area and beyond, and especially Wrexham Post Office
David Dixon for providing specially taken photographs of Manchester Parcel Sorting Office
Douglas Black for confirming the architect of Bromley Post Office
Darryl Moody of Swindon Central Library for searching out and providing images of Swindon post offices
Dave Bevis for help in locating post office in Derbyshire and adjacent counties
Derek Edmondson of Ripon Historical Society for providing a potted history of Ripon's post office buildings
Edmund Bird who has so willingly shared the results of his own extensive research
Guy Thompson who unearthed the name of the architect of Victoria Docks Post Office
James Bettley for providing information about the post office buildings in Maldon, Essex
Jenny Sherwood of the Berkhamsted Local History and Museum Society for sharing her knowledge about the post office buildings in Berkhamsted
John H. Elliot of Coldstream & District Local History Society for kindly providing information and images of Coldstream Post Office
John Hurd for help in identifying the date of the Edwardian Billingshurst Post Office
Julian Orbach for sharing information about Bradford-on-Avon and Melksham post offices
Lewis Wood for providing information about Banstead Post Office
Linda Beskeen for help in identifying the architect of Penzance Post Office
Lucy Bellwood of Castleforum for researching the post office buildings of Castleford
Mandy Ball for allowing the use of her images of Swindon Post Office, and other buildings
Marcus Taylor of Friends of Lewes for information on Lewes Post Office
Margaret Ballard, volunteer at Aldeburgh Museum, for information on the post office buildings of Aldeburgh
Maureen Newton for providing the date of Hucknall post office
Mike Kirby for providing specially taken photographs of the former Whitby post office
Rod Maples for his research into Barnsley post office buildings
Thomas Nugent for providing specially taken photographs of Glasgow St Rollox post office and Greenock Post Office in Wallace Place
Tim Jenkinson for supplying many images of West Country post office buildings
Powered by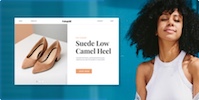 Create your own unique website with customizable templates.